How Long Does It Take To Become An Electrician? From Apprentice to Licensed Electrician

Electricians serve as essential workers in today's world. From a tiny cabin in the woods, an offshore drilling rig in the ocean, to a skyscraper in a major city, most structures today rely on electricity to function.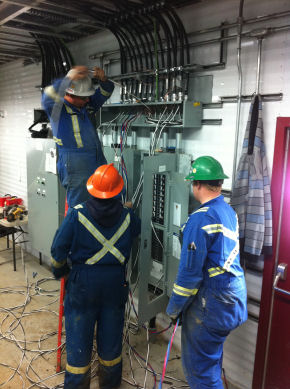 Become an electrician and you will have the knowledge and skills to help individuals when they have a problem with the electrical system in their home or business. Becoming an electrician remains an involved process, as a person must start as an electrician apprentice and make their way up the career ladder. However, doing so offers countless benefits. 
Electrician jobs exist in many industries, and individuals find the job opportunities are endless when they become master electricians. The electrician salary today comes in higher than the national median wage, and electricians find they can specialize in a high-paying industry and/or start their own company. Every electrician controls their destiny, as they have skills and knowledge the average person does not possess. If you are ready to start the journey with your electrician apprenticeship, this article will help you as you move through the process. It should answer many of the questions you'll have when first starting this endeavour. 
Quick Menu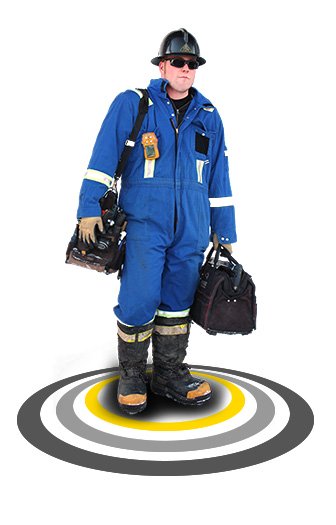 How Long Does It Take To Become an Electrician?
Becoming an electrician doesn't happen overnight. The process begins with a high school diploma or the equivalent. Once a person has this education in hand, they find they can choose from different paths if they wish to become an electrician. 

Individuals work as an apprentice and gain experience through hands-on training. In addition to this training, they take part in classes. For example, they may spend ten months on the job and two months of a calendar year taking part in classroom training. This would happen for about three years and then for the final year, schooling is usually three months long. Apprentices must complete a certain number of hours for both hands-on and in classroom training before they are permitted to sit for the journeyman exam. However, the number of hours required before sitting for this exam may be reduced by attending a pre-apprenticeship program at a trade school. 
The following questions remain for many individuals considering a career as an electrician.

How Long is Electrician School? 

The timeline depends on many different factors. Some aspiring electricians will educate themselves prior to becoming an indentured apprentice electrician. This can reduce the number of required classroom hours spent while progressing through the apprenticeship. To go from apprentice to licensed journeyman typically takes four to six years. Keep in mind no matter which pre-apprenticeship training you take you will always have to attend the required schooling to complete your apprenticeship. 
A pre-apprenticeship program may run for as little as four months, allowing the student to obtain a certificate that shows they have obtained schooling as part of their path to becoming an electrician. Other programs allow the student to obtain an associate degree through a community college as part of their training to become an electrician. 

Many programs take approximately nine months to complete, so the student must research the different options to find the one that best meets their needs. Quite a few students opt to attend an electrician trade school as they move forward on the path to becoming an electrician.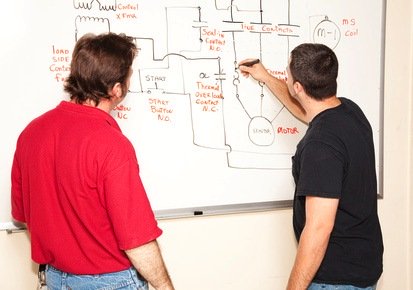 How Long is an Electrician Apprenticeship? 

The answer to this depends in part on whether the student attended trade school or took part in a certificate or associate's degree program. Students find they will spend up to seven years to complete the apprenticeship program. Men and women who attend a pre-apprenticeship program at a trade school spend less time as an apprentice. 
Each licensing jurisdiction establishes the classroom and on-the-job training required to work as an electrician. In many cases, the licensing jurisdiction covers a whole region. Nevertheless, licensing requirements may be determined at the county or city level. Don't forget to check the specific conditions for your area.
How Long Does It Take to Become a Journeyman Electrician? 

Once a student completes between 576 and 1,000 hours in the classroom along with 8,000 to 10,000 hours of hands-on training, they become eligible to sit for the journeyman electrician exam. Again, the requirements vary by licensing jurisdiction. The journeyman electrician exam takes three to four hours to complete. 

How Long Does It Take to Become a Licensed Electrician? 

The answer to this question depends on which license a person speaks of when they ask the question. The requirements outlined above refer to the journeyman license and successful completion of the exam leads to the journeyman license. However, if a person wishes to work as a master electrician, they must complete additional requirements before they may possess a master electrician license. 

How Long Does It Take to Become a Master Electrician? 

Individuals may begin working on their master electrician license immediately upon becoming a journeyman. As with other licensing options, the requirements vary by state. However, a person should expect to spend a minimum of three years as a journeyman electrician before becoming eligible to sit for the master electrician licensing exam. Furthermore, the electrician must show proof of hours working under a licensed master electrician in many jurisdictions. 


How to Become an Electrician Apprentice 

The process of becoming an apprentice electrician begins with gaining hands-on experience along with technical training in the classroom. The time spent engaging in these activities provides the individuals with the skills needed to succeed in this trade and complete the electrician apprenticeship test. Furthermore, meeting the journeyman licensing requirements involves gaining this experience. Individuals interested in pursuing a career in this field should expect to spend between four and six years in pursuit of this goal. 
Upon completion of the requirements for electrician apprentices, many individuals move into a full-time position with the company where they completed the apprenticeship. They simply do so as a journeyman rather than an apprentice. Employers and employees benefit from this arrangement as does the industry. How might a person complete this apprenticeship? 
Electrician Trade School 
Union Apprenticeship 
Non-Union Apprenticeship 
Electrician Trade School

Individuals find they may attend trade school and reduce the number of hours they spend training before they may sit for the journeyman exam. Most licensing jurisdictions allow a person to substitute one year of electrician apprentice school or other formal education related to electrical technology for 1,000 hours of on-the-job training, although the student must verify this information before signing up for trade school. 
Each licensing jurisdiction determines the maximum number of hours a person may reduce their electrical apprenticeship by attending trade school. In most cases, the student may substitute two years of formal education for 2,000 hours of on-the-job training. The student must engage in on-the-job training to fulfill the remaining requirements. 
Students may get these hours through an internship or trainee field placement. Individuals who attend trade school find they receive help in finding a trainee field placement or internship as part of their formal education. In addition, the student often receives an employment offer when they complete the requirements as an apprentice and sit for the journeyman exam. Employers value individuals who have pursued formal education in their quest to become an electrician. 
As a result of the schooling, they expand their job opportunities sooner and find they command a higher salary sooner than their peers who opted not to attend trade school. Take this into consideration when determining which route is best for your needs and unique situation.
To learn more about the requirements in your area, check out out the list of location based articles below:
Union Apprenticeships 

Another option involves pursuing a union apprenticeship. Every state offers these apprenticeship opportunities thanks to the work of the International Brotherhood of Electrical Workers (IBEW) and the National Electrical Contractors Associations. The two organizations partnered to create the Electrical Training Alliance, a program designed to offer union apprenticeships. 
These apprenticeships meet the jurisdiction licensing requirements for major metro areas in America. They do so through the Joint Apprenticeship and Training Committees (JATC) in these localities. The JATC places individuals with a union employer, and the man or woman works with this employer until the journeyman licensing requirements for the jurisdiction are satisfied. Classroom and technical training typically take place at the local JATC office. Individuals who benefit from an IBEW apprenticeship must serve as card-carrying members of the union as part of their electrician union apprenticeships. 
Non-Union Apprenticeships 

Non-union employers, often referred to as merit or open shops, also offer an electrician apprenticeship program. They do so because they believe a successful business comes from employees committed to doing exceptional work. This success leads to benefits for the employees in the form of pay raises, bonuses, overtime, and more. 
Non-union electrical contractors provide apprenticeship and trainee placement through two organizations. Look into Independent Electrical Contractors (IEC) as well as Associated Builders and Contractors, Inc. (ABC). Individuals find chapters for each organization in major cities across the country. When researching how to apply for an electrician apprenticeship, speak with these organizations to find the right apprenticeship program for your needs. 
Which is the Best Route?
Individuals decide which route they wish to go when they want to pursue an electrician apprentice license. They must weigh the benefits of each option and compare the electrician apprenticeship requirements for each before making this decision. 
Before submitting an electrician apprenticeship application, learn more about the trade school option. Most people find a licensed electrician school serves as the best option because it allows them to complete the training in less time so they can move forward with their career and begin earning a bigger paycheck while expanding their job opportunities. Fill out the form below to receive basic information about the local electrical trade schools in your area. This serves as the first step in your journey to become an electrician. 
How to Become a Licensed Electrician 

Upon completion of an apprenticeship, an individual may sit for the journeyman exam. This exam allows them to become a licensed electrician and begin working in the field typically without supervision. Most states require successful completion of the test before they may take this step. Many electrician apprentices have countless questions about the process. The following questions remain among the most common. 

What does the journeyman exam consist of? 
What jobs may a journeyman electrician take on? 
What types of journeyman licenses are offered? 
How does a certified electrician differ from a licensed electrician?
What Does the Journeyman Exam Consist of? 

Exam requirements vary by state as does how to become a licensed electrician. However, the licensed electrical contractor exam will probably cover topics such as the installation of motors, electrical load calculations, electrical theory, and system and circuit grounding. States often include sections on the licensed electrician test that cover state laws and regulations along with protective devices, fuses, and circuit breakers. 

What Jobs May a Journeyman Electrician Take On? 

Upon successful completion of the exam, a journeyman electrician can handle residential and commercial jobs without direct supervision. They may carry out wiring jobs, repair electrical equipment, or install an electrical system on their own. They will work under a master electrician, but this individual won't be required to oversee every aspect of their work. Individuals must renew their license as required by their licensing jurisdiction, which may involve continuing education. 

What Types of Journeyman Licenses are Offered? 

States may offer different journeymen licenses. For example, a person might get a residential/ commercial journeyman license or one for specialty installations. 

How Does a Certified Electrician Differ From a Licensed Electrician? 

Individuals must recognize the distinction between a certified electrician vs. licensed electrician. Jurisdictions issue licenses for electricians, and this license shows the electrician can legally perform work in that location. Many states offer this license statewide, although local jurisdictions may have additional requirements. For this reason, electricians must know how to become licensed contractors before working to obtain one or more certificates. The licensed electrician requirements differ from requirements to get a certificate. So what is a certificate and why would an electrician want to pursue certification? 
Organizations distribute certificates to show an electrician has completed specific requirements concerning their education or knowledge level. Electricians use these certificates to distinguish themselves in the field. Nevertheless, some jurisdictions refer to licensing as certification. Again, it falls on the individual to know the requirements in their area. 
Becoming a licensed electrician serves as an important step in a person's career. Nevertheless, licensed journeymen cannot complete certain tasks. For example, they are unable to pull a permit for electrical work or lead a job site. Licensed electricians who have achieved the status of master electrician must complete these tasks and others reserved for those who have more work experience under their belt. 
How to Become a Master Electrician 

Once you become a licensed journeyman, you may wish to become a master electrician. What is a master electrician, and what are the benefits of getting a master electrician license? These questions are only a few a person might have as they contemplate their career options. 

Why become a master electrician? 
What jobs might a master electrician take on? 
What are the master electrician requirements? 
What is on the master electrician exam? 
How does a master electrician maintain their license or certificate? 
How can a person advance in the field?
Why Become a Master Electrician? 

Individuals who achieve master electrician status find their career opportunities expand. They work independently, although a separate contractor license may be required by the jurisdiction. Master electricians find they can pull permits from government entities and hire electricians to work under them. Again, some jurisdictions require an independent electrical contractor license before a master electrician is permitted to hire electricians to work under them. 

What Jobs Might a Master Electrician Take On? 

Master electrician certification allows an individual to install and maintain electrical systems. They often plan and lay out these systems before constructing them or supervise others carrying out these tasks. These jobs serve as only a few of the many a master electrician may take on. 

What are the Master Electrician Requirements? 

Individuals who wish to become a master electrician must show they have spent between four and eight years working as an electrician, depending on the jurisdiction. Furthermore, they need to know how many hours are required to become a master electrician to ensure they meet the requirement. The requirements include education and time spent working as an apprentice and journeyman. However, the training serves as only part of the equation. The applicant must submit letters of reference from former customers and individuals who can demonstrate the applicant is of good moral character. Finally, the person must sit for the master electrician exam. 

What is on the Master Electrician Exam?

The master electrician test covers numerous topics. Applicants should expect questions covering advanced methodologies along with theory on subjects covered in the journeyman exam. These questions are more in-depth, and the master electrician exam requirements state the individual must pass with a score of 70 percent in most jurisdictions. However, the exam isn't the last step for individuals.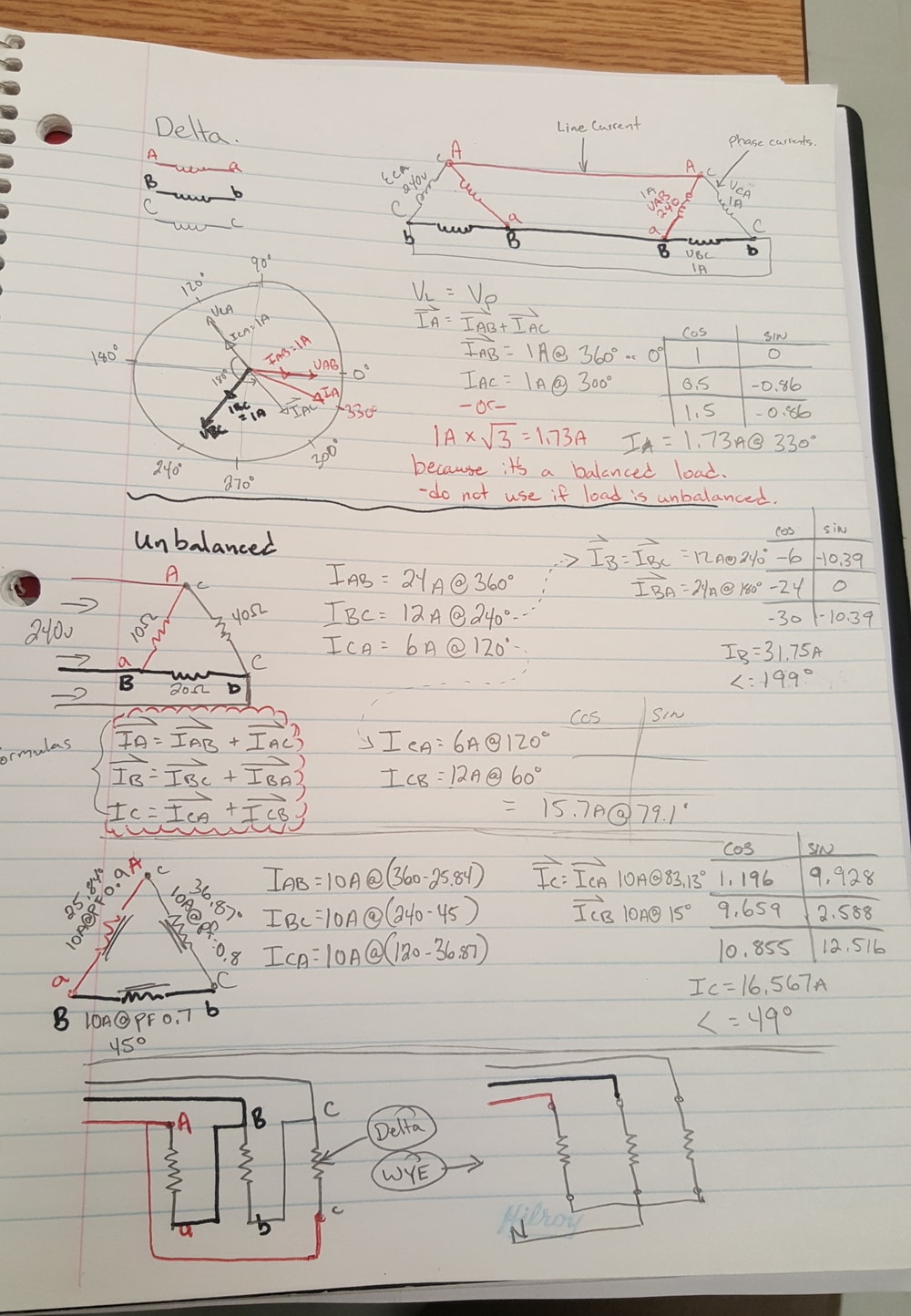 How Does a Master Electrician Maintain their License or Certificate? 

Master electricians may find they must renew their licenses and/or certificates regularly. Doing so often involves taking part in continuing education courses and the individual may need to complete so many hours of work experience. However, some localities don't require the individual to take any action to maintain or renew their licenses or certificates. 

How Can a Person Advance in the Field? 

Once a person knows how to get a master electrician license, they may think they have achieved the top of their field. However, a person might take their career a step further by becoming an electrical contractor. These individuals own a business and hire employees to work under them. They must be insured to operate the business and have achieved master electrician status or employee a minimum of one individual who is licensed as a master electrician. 

Endless Opportunities for Advancing Your Electrician Career 

Once you decide to become an electrician, you embark on a journey that will take you places you never imagined. As an electrician apprentice, you do much more than learn the basics of the trade. You gain information about the various electrician jobs that will open to you upon completion of the journey. You build a network that will be of great value throughout your career, and you make new friends with similar interests. The benefits extend far beyond your work life when you choose to go this route. 
Individuals find they may choose from countless electrician jobs when they move up in their careers. Some men and women pursue work as residential electricians, taking on jobs that focus on the installation, repair, and maintenance of electrical systems in the home. 
Commercial electricians focus on electrical issues in commercial settings. These structures use different types of power than seen in residential settings. As a result, the electrician must undergo training in commercial settings to ensure they are prepared to handle any situation that arises. The electrician certification a person pursues plays a role in which settings they may work, and the electrician salary is dependent in part on which jobs they are qualified to take on. 
Some men and women opt to teach others how to become an electrician, a person might choose to become a project manager, and some people decide to open their own business and serve as an industrial electrician. These individuals work on large equipment and machinery in big facilities. These settings come with more electrical needs than residential and commercial buildings. 
Individuals in this industry find they have more control over their income. The sky is the limit, as the individual determines the amount of effort they wish to put into their career. This isn't the case in many industries, as a person's income is often capped in those fields. 
Your Step-By-Step Guide to Becoming a Successful Electrician 

Are you ready to become an electrician? Do you want to know what all is involved in achieving this goal? Many individuals have questions, and this helpful E-book answers them. Learn the electrician schooling options, different electrician jobs, what electrician tools you'll need, electrician safety information, and much more. Individuals must have significant learning and experience to be successful in the trade. Learn what is involved with the help of this book. It's a valuable resource you will turn to again and again and a purchase you will never regret. 
These Additional Articles Will Help You Become an Electrician
FAQs for Becoming An Electrician
There are so many questions an aspiring electrician has when they are first starting their journey. Even along the way they might run into road blocks from time to time. Here are some of the ones that get asked very frequently.
Can You Become an Electrician Without An Apprenticeship?
The short answer to this is yes. If you have no previous experience in the trade and you found an employer that is willing to hire you on, you will start out as an electrician helper. Technically you're not an electrician in the eyes of an authority but you will be performing tasks that an indentured first year electrician apprentice would.
Typically you'll be designated as an electrician helper for about 3 months while on your probational period with the employer. At the 3 month mark you will discuss with the employer whether or not you're fit for the job and would like to pursue a career as an electrician.