Electrician Information Resource | Become An Electrician Through Trade Schools & So Much More!

Welcome to the Electrician Information Resource website! My name is Dusten Huebner, and I've worked as an electrician for over 13 years. All of these years of experience have given me tools and tips that I want to share with you today.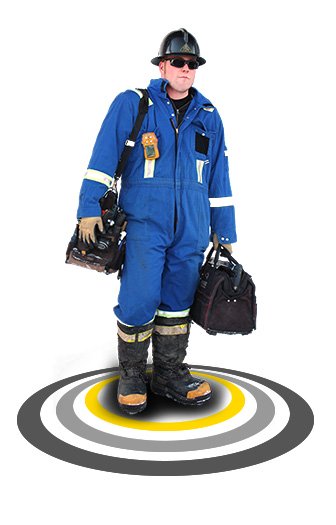 I've worked in Alberta, Canada, most of my career, but I've also got the chance to work on several different projects in the United States and overseas. The electrician world is filled with amazing and exciting opportunities for anyone who's interested in becoming one.  

However, I understand that, sometimes, finding the right resources to become an electrician can be hard, which is why my website's goal is to help you and any other aspiring electrician as much as possible go through the right process to become a successful electrician. 
Those who are already electricians may also find the resources mentioned here helpful, making them thrive in this highly-competitive market.  
There are dozens of topics to cover in the electrician area, so if you're ready to start, make sure to keep reading! Thank you for visiting my website, and I hope you find it helpful in your journey to becoming a successful electrician. 
First Steps to Become an Electrician 

First, let's go over the process to become an electrician. As you'll see in that section, becoming an electrician doesn't happen overnight. Once you get your high school diploma, you must choose the path you want to take as an aspiring electrician. 
The more studies you take to become an electrician, the more likely you will be of finding a suitable job for your needs and goals. Depending on the type of studies you decide to take, you may take from two to six years to become a licensed journeyman.  
However, electrician apprentices can also get experience while working under supervision, which is something that many students seek. Once you complete up to 1,000 hours of theoretical practice and up to 10,000 hours of hands-on training, you will be eligible to take the journeyman electrician exam. Depending on where you live, the exam may cover particular topics. 
Now, you may be wondering: "I've got my high school diploma; where do I start?" The best way to begin your journey as an electrician would be to go to electrician trade schools.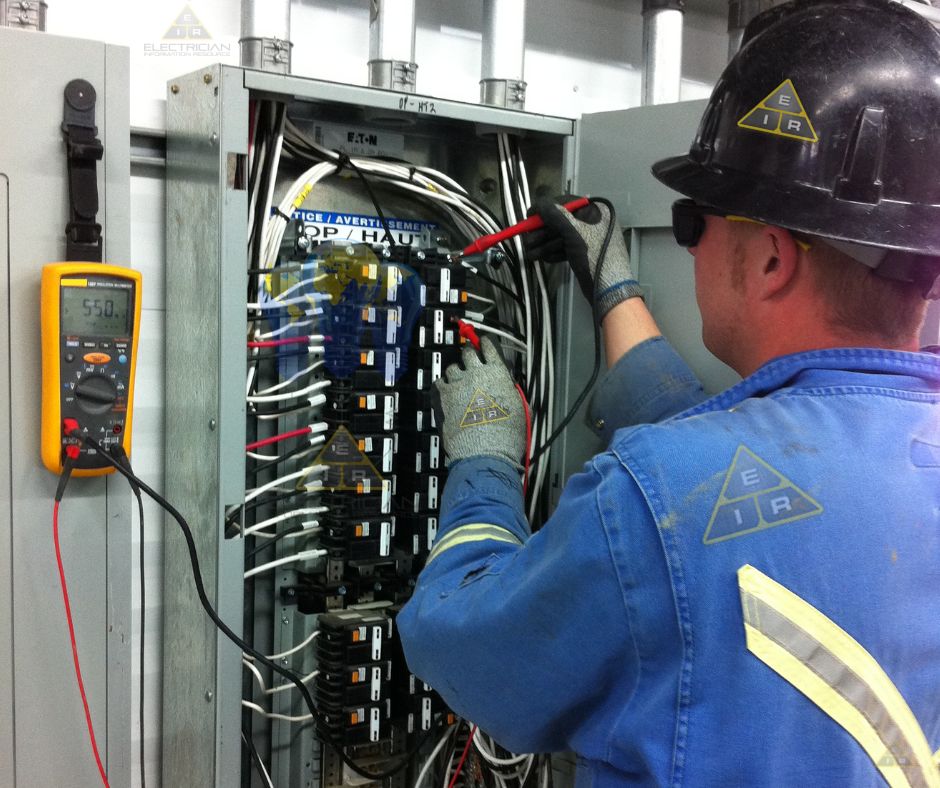 What Can You Expect from Electrician Trade Schools?
If the idea of spending up to six years studying to become a licensed electrician seems like too much for you, going to an electrician trade school can certainly make things easier. Considering the high demand for electricians in the world, there are hundreds of different institutions you can attend.  
As long as the trade school is accredited by the right institutions, you will not have any problems finding work in the future. Moreover, people who complete their vocational school training are more likely to find jobs faster, which is excellent news. 
Overall, electrician trade schools cover most of the things you may need to become a certified electrician, including theory, hands-on training, and other critical factors. However, you can't expect to take heavy-duty work at first.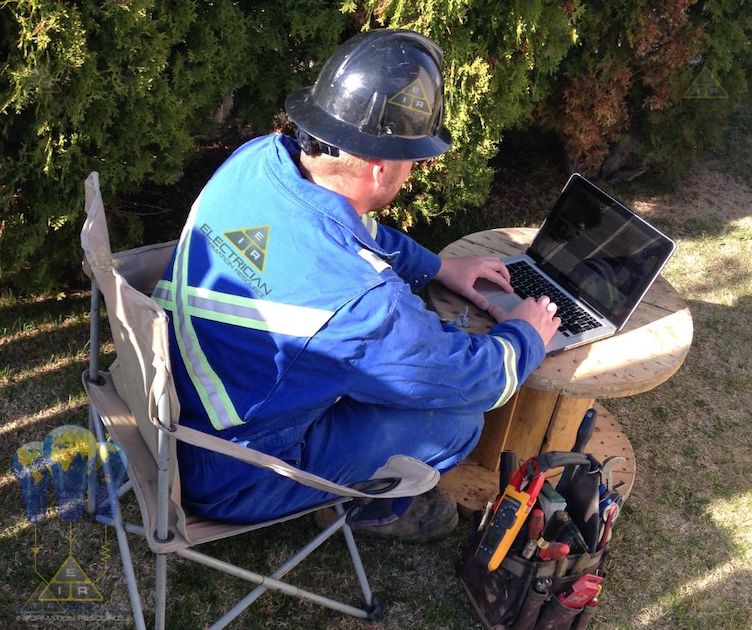 At first, your responsibilities as an aspiring electrician will be minor. They will include drilling and tapping holes, fixing minor problems with electrical fixtures, and more. Once you complete your training, you will be eligible to tackle the more complicated stuff. 

An electrician should be able to think fast, make important decisions on the go, and have a good mathematical foundation. Thankfully, trade schools for electricians can perfectly teach you all of those things. 
Overall, the fact that technical schools offer you a faster opportunity to become an electrician doesn't mean that they're the only option to consider. In the end, the best option will be the one that best caters to your needs and goals as an electrician. My section on "Electrician Trade Schools" covers this topic in depth. 
What Kind of Electrician Jobs Can I Get?
As you may already know, there are a lot of electrician jobs in the industry, here are a few examples:  

Residential electrician 
Commercial electrician 
Industrial electrician 
Maintenance electrician 
Lineman
Substation electrician 
Power lineman 
Rig electrician 
Now, you may be wondering what job type is the right one for you. If your aim is to make as much money as possible, your best bet would be to take the industrial electrician part since that's the one with the highest wages. However, keep in mind that, the more complex the job, the more experience it will require from you.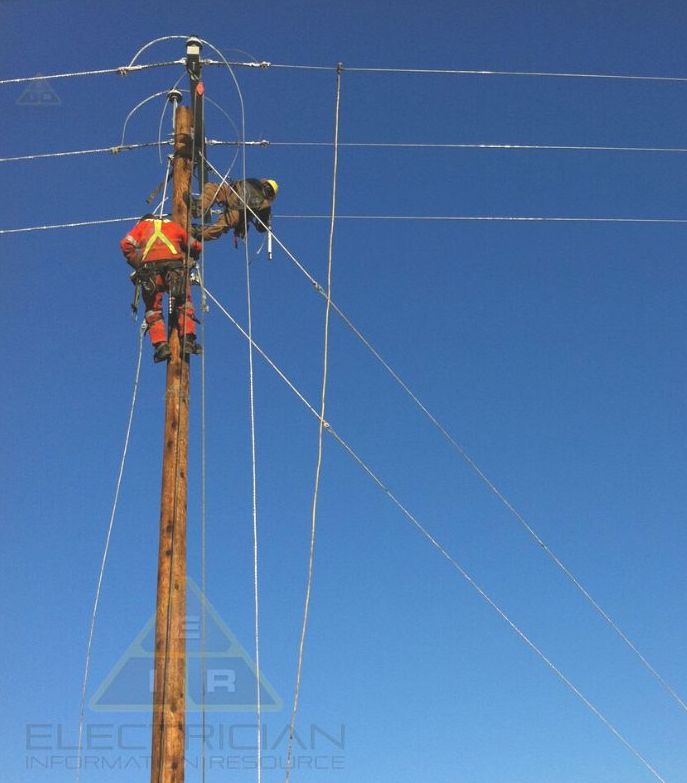 You can find electrician jobs in several areas, including manufacturing, construction, maintenance, mining, oil and gas, mills, smelting, and many more. Once you're certified as a journeyman, you can start working toward becoming a master electrician, which will allow you to work in many other industries. 

My section on electrician jobs will give you a wider overview of what to expect from the different electrician industries, so you can check that out if you're feeling curious. 
What Is the Standard Electrician Salary? 
The electrician's salary is one of the most commonly discussed topics among students, apprentices, journeymen, and more. If you want a more in-depth explanation of what the average electrician salary is, this website covers everything you should know.  
Generally speaking, your salary as an electrician will vary depending on your experience, the industry you're working in, and the location you're working at. An apprentice, for example, will likely get paid a bit more than minimum wage. However, once you become a journeyman or a master electrician, you can expect your salary to go up. 
Let's take a simple example; if you work as a residential electrician, you may not make as much as an industrial electrician would. This is because industrial electricians handle more complex and dangerous jobs. However, depending on where you're working, you may be able to make more or less money. It's important to note that most electricians are paid hourly. 
Some of the specific factors that influence your electrician salary include: 
Experience 
Location 
Industry 
Specialization 
Unions 
Overtime 
Shift Work 
Self-Employment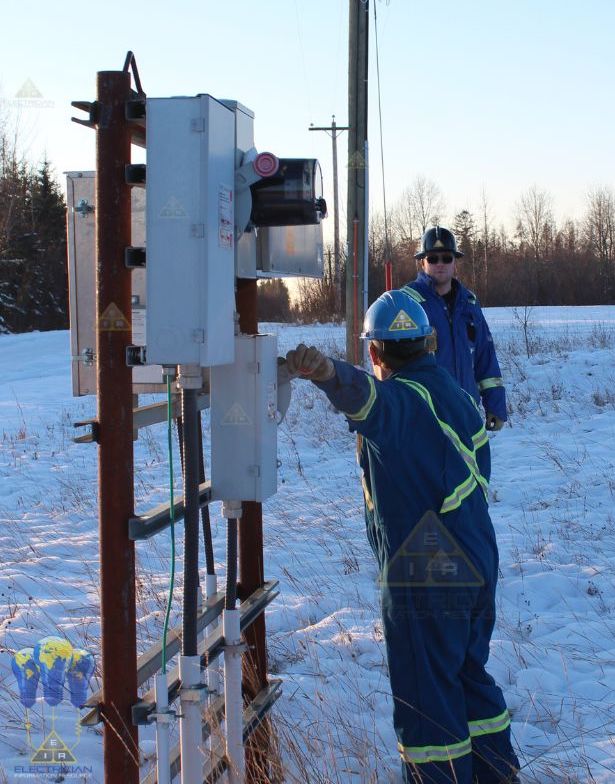 At first, you will likely work as an electrician's helper, which is similar to an apprenticeship. Once you get more experience, you can go ahead and start working as a general maintenance electrician, a lineman, an electrical technician, and many other jobs. 

How Can You Start Your Electrician Training?
As mentioned before, you must first engage in electrician training before you start working as an electrician. The training commonly combines class work for electrical theory and building codes and hands-on training under supervision.  
The requirements to be eligible to take the exam to become a journeyman may vary depending on the state you're in, so make sure you check your state's regulations before starting your training. 
Overall, the beauty of electrical training is that you will be able to understand how wiring systems work in all settings, including residential, commercial, and industrial settings. This will allow you to determine what path you want to take in the future. 
Moreover, your training will allow you to learn how to use different electrician tools for maintenance and construction. There are several public and private institutions that provide electrical apprenticeship programs, and through this website, I can help you find one that suits your needs perfectly. 
Keep in mind that this website offers assistance and information for electrician apprenticeship programs and trade schools in different states, so make sure to check that out if you're interested. 
What Will You Learn Specifically in an Electrician School?

If you stop to think for a couple of seconds, you will quickly notice how much we rely on electricity these days. Almost everything we use in our daily routine involves some electrical work. Whether it's flipping a switch or turning on a TV, there are years of knowledge in all of those processes. 
One of the most interesting things about the electrical field is that it's a growing trade, meaning you will be able to keep learning more and more as time passes. In the case of the electrician school, you can expect to have a total of 36 weeks of learning and at least 5,315 working hours before you become an electrician.
While I know it's exciting to think about all the work you will do as an electrician, you must first think about the electrical theory you will have to learn. The topics in electrical theory range from basic to advanced. In the basic section, you will find topics like: 
Electric charges 
Electric currents 
Electrical resistance 
Ohm's law 
Circuit basics 
And more 
Another vital thing you must learn while on your electrician journey is about electrical circuits since they're the responsible party for providing a path for the current to pass on. The three major components of a basic electrical circuit include voltage, resistance, and current. You can get a more in-depth explanation on this website. 
On the other hand, you will learn about topics like circuit breakers, which are installed to prevent overloads in any electrical system. While these look simple enough, breakers are complex to understand, which is why this is an important topic you will touch upon at your electrical school.   
There are many things that can cause energy overloads, and that's why circuit breakers can save your property from any accidents. 
In some cases, you may have to work in remote locations or new construction sites that don't have any electricity, and that's where electrical generators come in handy. Overall, the generator is responsible for converting mechanical energy into electrical energy. You can check the section on electrical generators for more information on how these systems work. 
Finally, you will touch upon green energy solutions when you're at electrical schools. It's no surprise that current energy solutions are polluting our planet, and to solve that problem there are several green energy solutions that people are working on to make things easier on the planet. 
Some of these solutions include the following: 
Solar panels 
Solar water heaters 
Solar air systems 
Solar-powered battery chargers 
Solar lights 
Solar fans 
All of these items are works in progress, so you can expect to learn more about them (and other new items) as time passes. Many electricians are currently working to save the planet, and these green energy solutions are the first step toward achieving that. 
What Electrician Tools Do You Need to Work? 

When you start your journey as an electrician, you'll quickly notice the number of tools you will need to get some tasks done. Don't worry, though; you'll first start with the basic hand tools, power tools, electrical testing tools, and others.  
As you gain more experience, you will get access to more electrician tools that will require more expertise to use. Moreover, keep in mind that the industry you will work in may require the use of particular tools. 
If you're a beginner, for example, you will mostly work with hand tools to perform entry-level tasks in residential or commercial settings. However, as you get more experience throughout your apprenticeship, you will get access to other power tools for more advanced tasks.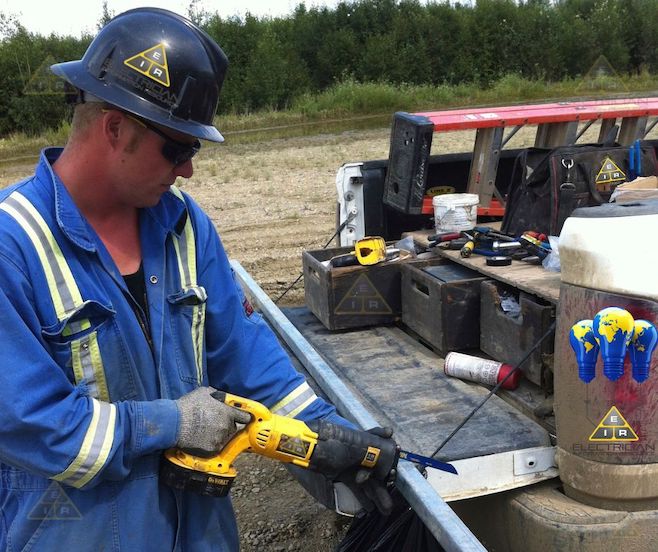 Electrical schools will outline everything you need to know about each of these tools, and there are also many different kits that include everything you need, so if you're curious, you can check my website for information on the most common tools you will use when working as an electrician. 

Everything You Must Know About Electrician Safety

As you may already know, working as an electrician carries a particular risk. Depending on where you're working, you will likely deal with huge equipment and high-voltage systems. Some electrical systems also pose life-threatening dangers, so it's vital for you to know as much as possible regarding electrician safety. 
Regardless of the industry that you decide to work in, there are different rules and regulations you must follow as an electrician to ensure your life is safe at every job you perform.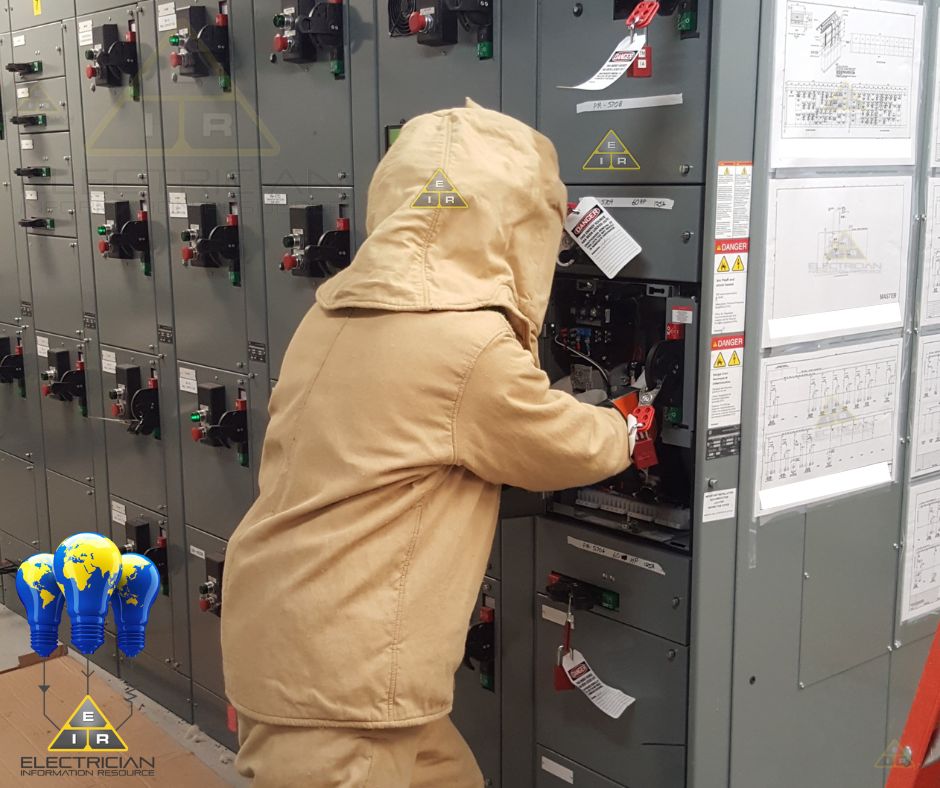 My website includes several different electrical safety tips that you should follow at all times; these include: 
Safety signs 
Ladder safety 
Hand tool safety 
Handling electrical injuries 
Home electrical safety 
And more! 
The key to becoming a master electrician is to always plan ahead for your safety. As long as you plan your project with care and follow all the tips mentioned, you will likely have a stress-free electrician experience. 
On the other hand, you will also come across electrician safety equipment, which will vary depending on the task at hand. It's vital to note that all of the equipment you use while working as an electrician must get maintenance regularly, and you must also inspect it before each job.  
The slightest issue with your safety equipment can lead to accidents, injuries, and other problems. This website will also walk you through the rating and classification of each equipment piece. Keep in mind that all pieces of equipment have a particular rating for the job. All of these standards go in compliance with the Occupational Safety and Health Administration.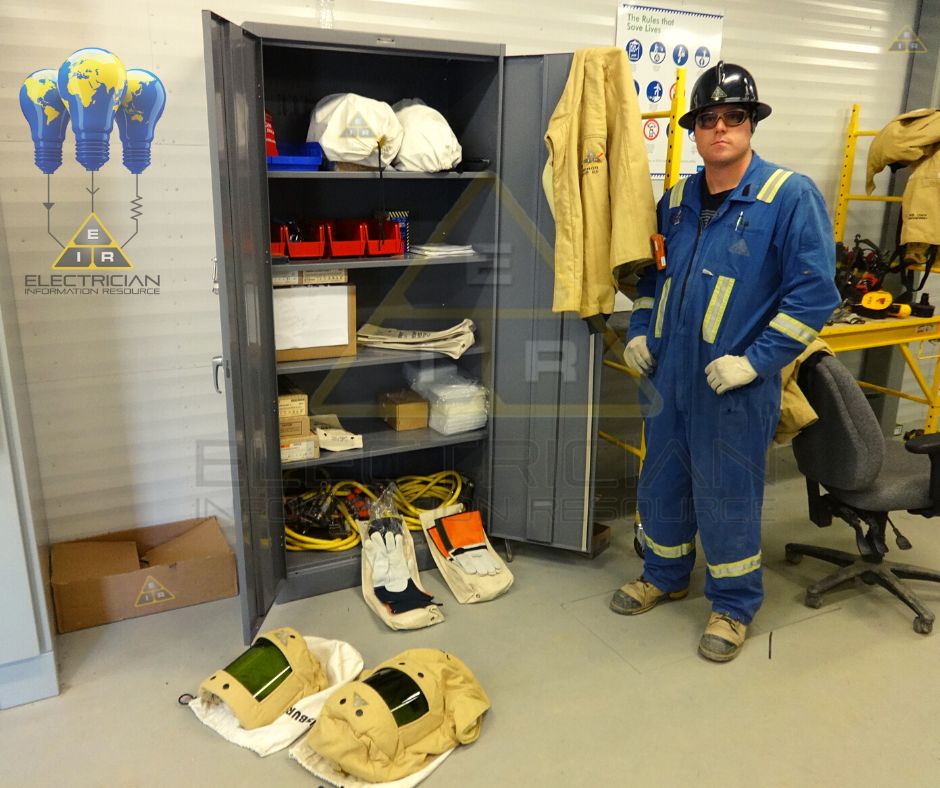 Some of these pieces of equipment include: 

Hard hats 
Ear muffs 
Ear plugs 
Safety glasses 
Dust masks 
Gloves 
Safety vests 
Rain coats 
Work boots 
And more 
As with the electrical safety tips, as long as you follow the guidelines as carefully as possible, you will ensure a much safer working experience. This website will tell you everything you need regarding basic and advanced equipment so that you're familiarized with everything once you enter your apprenticeship. 
Start Your Electrician Career Journey Today! 
There are several different factors to consider as an aspiring electrician, as you can see. However, this is one of the most exciting career paths you can take if you're willing to complete your training. 
Overall, there are hundreds of different job opportunities for electricians all around the world, and this is because of the high electricity demand. As mentioned before, almost everything we use on a daily basis requires electricity of some kind. Considering we rely on electrical devices more and more each day, it's no surprise that the demand for electricians is so high these days. 
Today is an excellent opportunity for you to begin your journey as an electrician, and I want to give you all of the information that has helped me with my electrician journey in the past.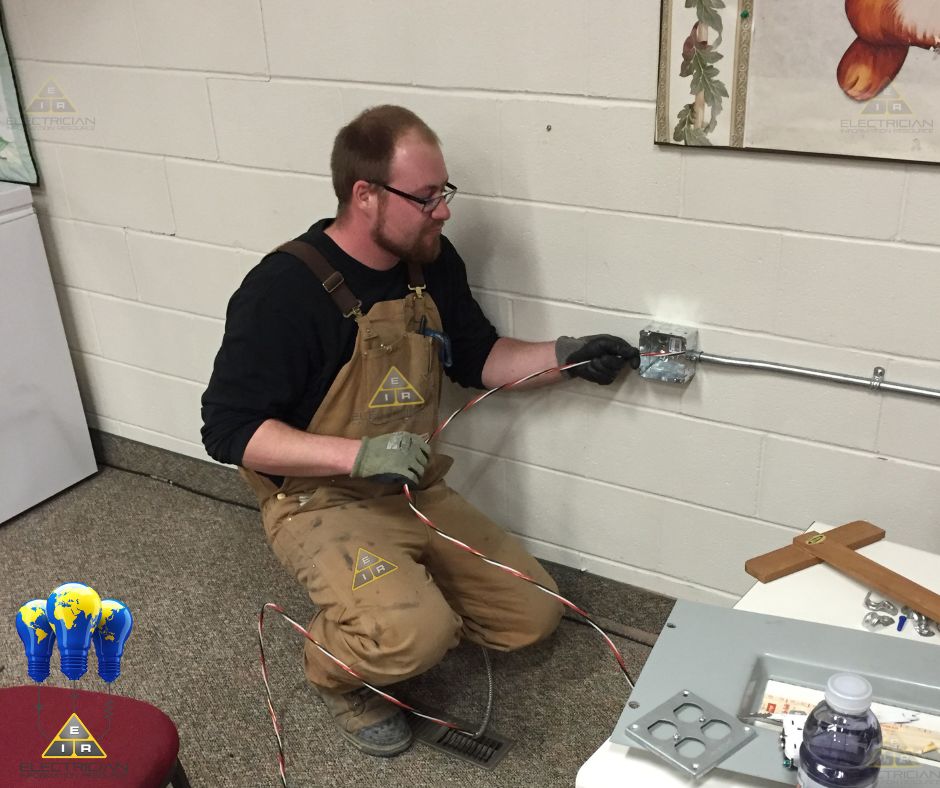 I created this website with the intention of helping anyone who may be struggling to find the right career path as an electrician. Thanks to over 13 years of experience as an electrician, I can safely say I have the resources you need to get a kickstart on your new career. 

Even if you're struggling to find an electrician trade school, this website will help you get in touch with some of the best institutions you can attend today. Whether you want to become a residential, commercial, or industrial electrician, there are a plethora of things to start learning, and I want to make sure you have everything in check. 
Once you finish your electrician apprenticeship, you can be on your way to work on big city projects like new shopping malls, avenues, research facilities, and many other industries you may think of. Regardless of where you're currently located in the world, there will always be a high demand for electricians. 
My goal with this website is to be your one-stop website for everything related to electrical work. All of my advice is transparent and comes from all my years of experience as an electrician. If you're looking for an honest approach to electrical work, this is the right place for you. 
Becoming an electrician is particularly complicated, but it's not impossible. As long as you have the will to learn, you will be good to go. Welcome to the start of your exciting journey as an electrician!