Learn Electrical Theory Online
Learn Electrical: Step One in Becoming An Electrician
If you're considering a career in the exciting and lucrative world of industrial electrical contracting, then you're in the right place.

I'm Dusten Huebner. I work as an electrician in the oil patch in Alberta, Canada, and I've taken every step you will to be on the road to becoming a 'sparky'. I'm going to be your guide. I've started this website because I love what I do, and I want to help other people discover this great career.

Why Become an Electrician?
There are many great reasons to become an electrician and learn electrical theory. Whether you choose to work in the oil and gas industry, like me, in commercial buildings, or for residential customers, the work is challenging, varied, physical and always in demand. As long as there are building projects, industry, and human endeavor, there will be a need for electricians.
However, learning to be an electrician is not an easy path to take. You'll need to have, or acquire, a good grasp of math, and the ability to think clearly and calmly under pressure. Studying the topic is vital. To qualify as an electrician, you will need to take exams. On-the-job training will keep you at apprentice level, learning in the field as you improve your theory.

That's another great thing about learning to become an electrician and to learn electrical theory. You get paid while you're training.

Learn Electrical Safety in the Workplace
Safety is of paramount importance, and on a work site, there is a clear chain of command. So you'll need to be able to take orders, and follow strict rules and regulations to avoid injury to yourself and to others.
You'll find plenty of detailed safety articles on this website which explain the reasons for following procedures, wearing safety clothing and eye protection, as well as consideration for yourself and others on a job site. Electricity can kill, so you must learn and demonstrate great respect for electricity.
Follow the links below to learn more about the first steps in basic electrical theory, and how to enrol in electrician school.
If you have any questions, feel free to shoot me an email at my contact page.
Stay safe,
Dusten Huebner
Choose From a Topic Below
---
Don't give up work to study.
While you can never totally replace the need to apprentice in the field, much of the theory of electrical work can be learned in various online classes. But are they any good? We look at online electrician schools and find out if they're worth your time and money.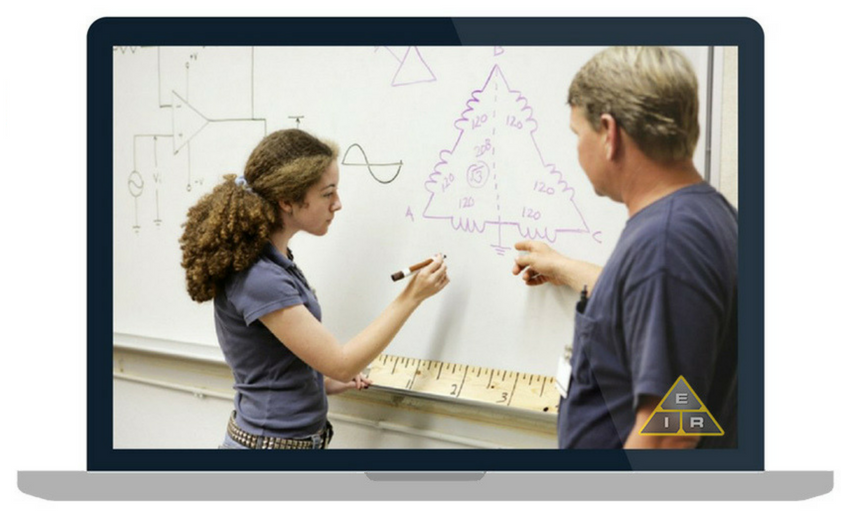 ---
Nobody qualifies as an electrician without lots of theoretical learning. Enrolling in electrician school is not a full-time decision: you will be learning in the field as an apprentice too. But don't be fooled: book learning is unavoidable. You're going to have to take exams too.

Sub Topics:

---
Before you make the decision to become an electrician, you should understand the basics of electrical theory. You'll learn all of this in school, too, but it never hurts to begin with some preparation. How does electricity work? What rules does it follow?

Sub Topics:

---
Circuit diagrams are a critical part of an electrician's work. You'll need to be able to read basic electrical diagrams. (You probably remember these from high school physics classes.) They look weird at first, but with some experience you'll quickly master the art of reading them.

Sub Topics:

---
You've interacted with circuit breakers many times in everyday life. They're in most modern bathrooms, and all homes have circuit breaker panels controlling the flow of electricity into areas of the house or apartment. What do you need to know about circuit breakers to be a better spark?

Sub Topics: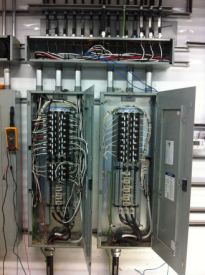 ---
When there is no reliable source of power, or during an outage, generators will be necessary to keep the juice flowing. You may have used, or seen a friend or relative use, a generator on a camping trip, or up at a cabin. How do generators work, and how should they be used?

Sub Topics:

---
Putting green energy solutions to work saves you money and saves the planet for future generations. Making these changes isn't difficult, but it may take a little getting used to. The more you practice a green way of life, the easier it will become.

Sub Topics:

---
Explore More Electrician Information

Ask An Electrician
Do you want to know more about this electrical topic? Whether it's going over what Electrician Tools you need or discussing the importance of Electrician Safety  write to me for free Electrician Advice and I'll answer! To return to the Electrician Information Resource homepage, click here.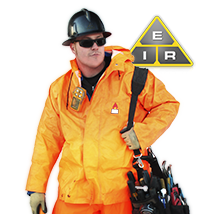 Return from Learn Electrical to the Electrician Information Resource Homepage