Electrician Schools in Sacramento – Begin Your Electrician Apprenticeship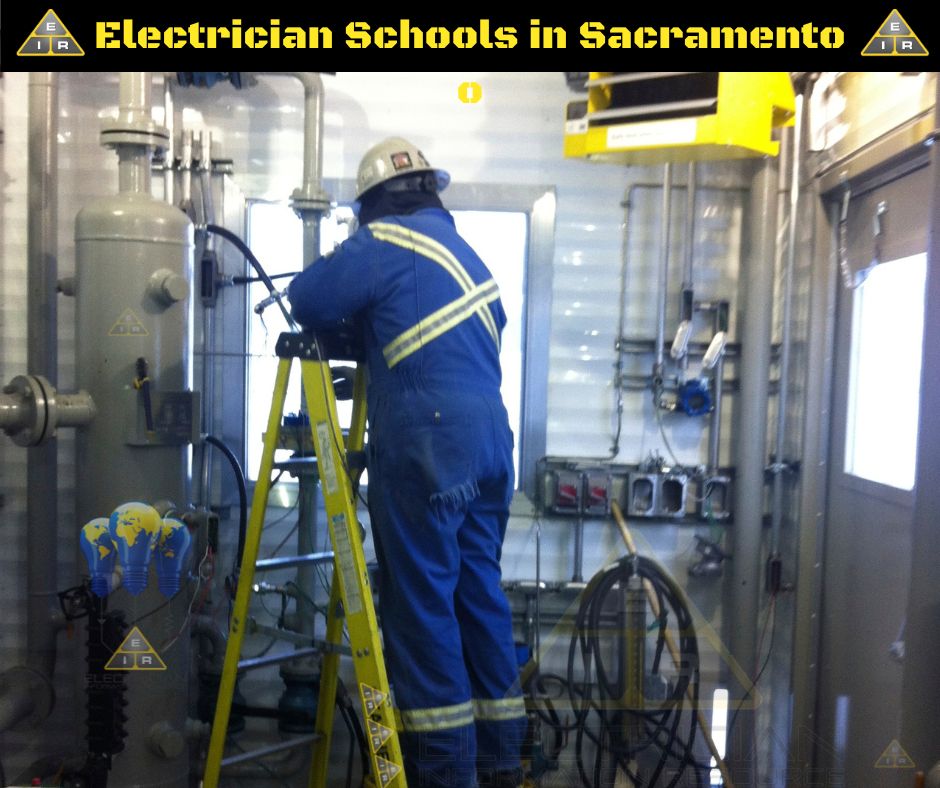 Many people dream of becoming an electrician, but they're not sure where to begin. Electrician schools in Sacramento help them learn the basics and get a job sooner. In fact, many employers look for people with electrician training because they've already acquired the foundational information needed. 
How Trade Schools Work
Trade schools in Sacramento help you gain training and experience in the electrical field. They range from one to two years and strengthen your practical skills while learning the theory. 
Some of the vocation schools partner with local electricians in the area to offer apprenticeships, too. 
What Are Electrician Apprenticeship Programs, and Why Do You Need Them? 
Apprenticeship programs help you gain hands-on training in the field. They are necessary to get your electrician's license. Generally, you must complete 720 hours of instruction from the Sacramento electrician school of your choice. Then, you gain 8,000 hours (about four years) of on-the-job experience. 
What do you do during an apprenticeship program? Typically, you: 
Repair wiring and electrical circuits 
Test everything 
Maintain electrical systems 
Install new wiring or electrical systems 
Review diagrams and blueprints 
Learn about sequencing and operating methods 
A lineman apprenticeship is a bit different. You often: 
Assist other linemen in maintaining and building electrical power systems 
Take measurements 
Help journeymen linemen with various tasks and equipment 
Work at the top of power line poles and telecommunication towers with various materials (coaxial cable, fiber optic cable, radio/television antennas, etc.)
If you're ready to become an electrician, fill out the form below to learn more about Sacramento trade schools. It's the perfect first step on your journey! 

How to Be an Electrician in Sacramento
California requires you to be licensed and certified to work as an electrician. You need a C-10 Electrical Contractor License, which is issued by the Contractors State License Board, before bidding on projects. 
Future electricians must register as electrician trainees by submitting the application, paying the fee, and proving that they're enrolled in an appropriate trade school. 
Benefits of Electrician Training in Sacramento 
Trade schools in Sacramento help you:
Earn your high school diploma 
Provide many financing options 
Get the necessary skills required to become a lineman or electrician 
Get the most from your apprenticeship 
Find more job opportunities 
Ability to learn at your own pace 
Reasons to Be an Electrician
When you attend a lineman school in Sacramento, you get on-the-job training that takes you far in life. Once you're an electrician, you have: 
Career advancement opportunities 
Jobs available right now 
Job security 
Higher salary than other trades 
Skills for life 
Challenging and interesting work 
Various work environments (you're not tied to a desk!) 
Where You Can Thrive as an Electrician in Sacramento
Trade schools prepare you to be an electrician, but you might wonder where you work when you finish training.  
You could be a residential electrician, installing appliances and repairing electrical issues. However, that's just a small fraction of the job opportunities available to you. 
Here are just a few of the most popular industries that require electricians: 
Agriculture 
Research and development 
Clean energy and technology 
Health care 
Advanced manufacturing 
Entertainment and tourism 
Post-secondary education 
Agriculture is crucial in Sacramento. If you're an electrician in this industry, you might: 
Ground electrical equipment the farmers use 
Check electricity-powered farm equipment 
Maintain everything so that farmers plant and harvest crops more efficiently 
Companies everywhere want to innovate their products and services, so research and development is a big business. You could help brands: 
Design and develop new systems (alarms, surveillance, and control) 
Test current systems 
Install or build electrical systems 
If your goal is to help the planet, you might consider the clean energy and technology sector. Electricians can: 
Install solar panels 
Build wind turbines and maintain them 
Build energy-saving infrastructure 
Create automation 
Help with network management of energy 
Design electric cars 
The healthcare sector is also prevalent in Sacramento. As an electrician in imaging offices, hospitals, and other medical facilities, you might: 
Repair electrical equipment in restrooms, waiting rooms, and patient rooms 
Fix specialty medical equipment  
Conduct safety checks 
Design new lighting systems 
Post-secondary education is a hot topic in Sacramento, and there are countless universities and colleges in the area. They have many lighting systems and equipment they use each day, such as projectors, HVAC systems, and more. You could be in charge of maintaining the electrical grid to ensure that things work properly. 
Sacramento isn't the top manufacturing city in the nation, but it's still a booming business. It produces motor vehicle parts, communication equipment, and much more. Electricians are needed to maintain, install, and repair all electrical components, such as in machines and factories. 
Did you know that Sacramento generates about $2 billion in tourism revenue each year? The downtown area holds tons of conventions and events, there are plenty of restaurants and retail shops, and it's an entertainment jackpot. Electricians can find many ways to use their skills in this sector! 
Population Growth Statistics 
Currently, Sacramento has 2,186,000 people living in the metro area. That's a 1.44 percent increase from 2021! While that doesn't seem like a lot, it's slowly creeping up, meaning more people are moving here. 
Why does it matter if the population grows or expands? It indicates that people are moving to the area, setting up residence, and creating more jobs and businesses. With more companies popping up, there are more opportunities for electricians to work on specific projects. 
Potential Major Building Projects in Sacramento 
Sacramento is currently looking at some major building projects, which is perfect for electricians who complete trade school training. Here are some examples: 
Sacramento Commons Phase I – This project focuses on constructing two seven-story buildings with live-work units, apartments, retail spaces, enclosed parking areas, and open terraces. Electricians are sure to be needed for the wiring, appliance set-up, and all the rest. 
Greenbriar Project – Greenbriar has 577 acres of land and is well-positioned as a place for new homes, apartment buildings, an elementary school, and commercial properties. It's sure to need electricians to get everything up and running!  
Salary
Electricians in Sacramento typically earn $34,000 to $100,000 per year, based on their experience and where they work. 
Conclusion
Do you want to be an electrician in Sacramento? There are many work opportunities, and you learn a skill set that helps you create a career for yourself. 
The first step is learning the trade. Electrician schools are crucial, and you've got many choices.
You may worry about the exact location of each school or its textbook requirements. Fill out the form below to get information about transferring credits between schools and accurate costs so that you're prepared for your journey!