Virginia Electrician License Information | How To Become An Electrician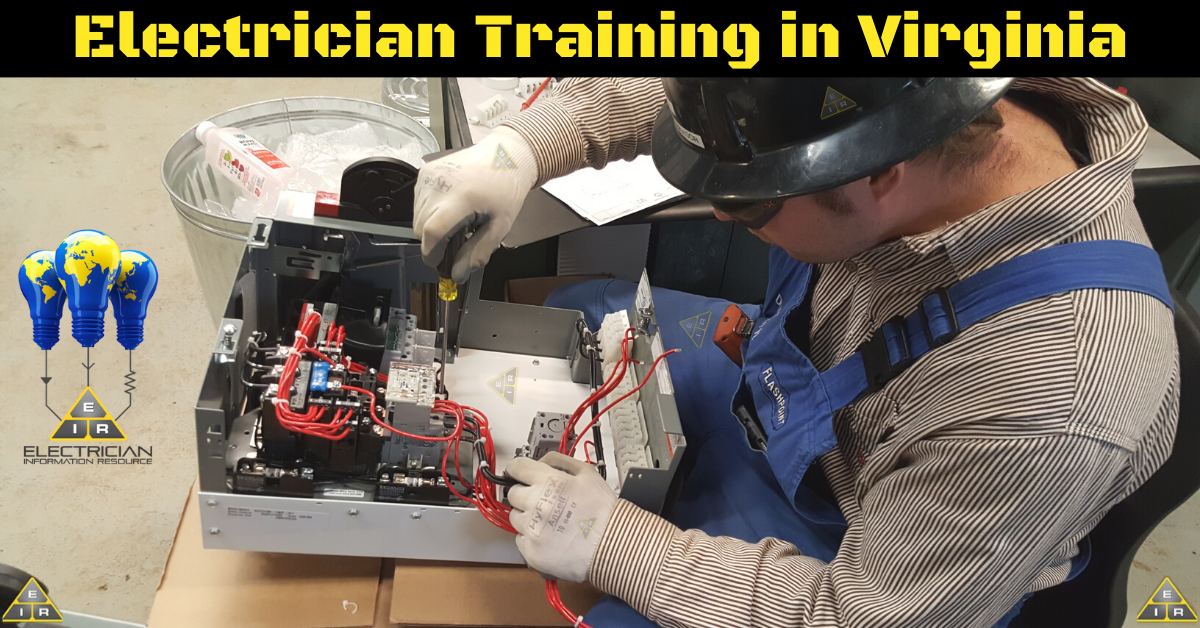 What makes electrician training in Virginia so important? More so, why is this particular occupation in such high demand all over the country?

Without a doubt, electricity has been the greatest invention by mankind – from powering up basic appliances to lighting up our homes and the streets, nothing can run without electricity.

As such, the demand for skilled electricians is quite high across the world. So, if you're interested in stepping into this profession, you've come to the right place.
Here is our comprehensive guide on how to receive electrician training in Virginia, get the required licenses and find career opportunities. 
Becoming an Electrician in Virginia
Throughout Virginia, regulations are in place that should be strictly followed to qualify as an electrician and legally provide electrical services. These regulations are set by the Department of Professional and Occupational Regulation and the Virginia Department of Labor and Industry.

To become an electrician, you must start by applying for an apprenticeship through the Department of Labor and Industry. Next, you will be required to complete 2000 hours of on-the-job training, and 144 hours of technical work per annum.

Once this is done, you can move forward to become a licensed electrician and then a master electrician by registering through the Department of Professional and Occupational Regulation.

To get started with your electrician training in Virginia, fill out this form to find a training center near you today.

Electrician Training in Virginia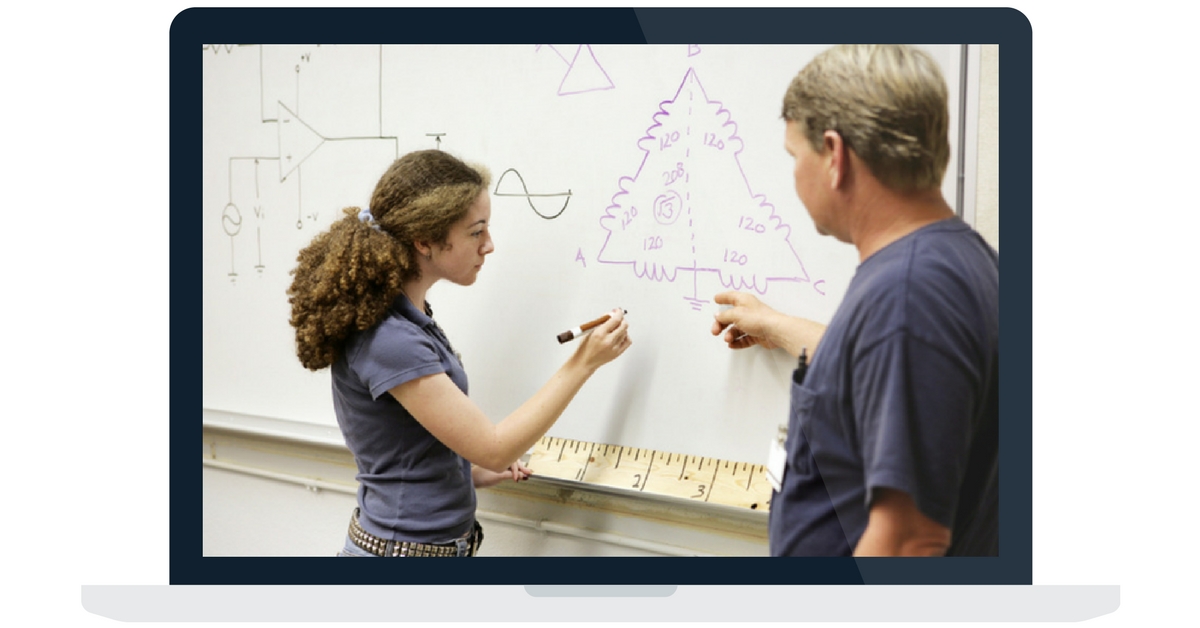 The United States Department of Labor Employment and Training Administration has a list of registered apprenticeship programs and colleges that train engineers to strengthen their craft and then help them look for feasible career opportunities.

The initial certification is called the Journeyman's License and that requires you to have a certain amount of experience and education to take the test.

Simply put, if you want to reduce the time spent as an apprentice, you can enroll in a college or trade school and choose electrician-related courses. 

Types of Virginia-based Electrician Licenses
The prerequisites to becoming a certified electrician include:

Having a GED 
Four years of the electrical training school
Age of 18 years or above
Furthermore, the license is mandatory for people getting contracts worth $1000 and over. If you pass the necessary conditions, you can apply for a license from Virginia's Board of Contractors. 

There are three types of licenses – Journeyman, Master, and Contractor, and each has a set of conditions you have to fulfill in order to qualify. 

The Journeyman License
To be certified as a journeyman, you need to have at least one of the following:

A certificate that states you have two years of experience from a community college, trade or technical institution
240 hours of vocational training and four years of work experience in the electrical field
160 hours of vocational training and five years of experience in the electrical field
80 hours of vocational training and six years of experience in the electrical field
10 years of work experience proven by personal references
A bachelor's degree in engineering with a years' worth of experience 
The Master License
To be certified as a Master Electrician, you need to have the following experience:

One year of work experience as a Journeyman
10 years of work experience as an electrician, verified by references
The Contractor License
A well-qualified electrician can opt to become a contractor by clearing the PSI technical exams. There are three classes you can apply for:

Class A: No restrictions on the total amount of contracts. This license also allows contractors to tear down, build, or repair any structure.
Class B: This allows contractors to work on repairs and maintenance projects given that the total cost of the contract doesn't exceed $120,000. 
Class C: Additional limits mean that contractors with a Class C license are only allowed to manage or repair when the contract value totals $10,000 or less. 
Virginia's Job Market for Electricians
As per the Bureau of Labor Statistics, the demand for electricians is predicted to grow by 10% between 2018 to 2028 – this is higher compared to all other occupations. 

In 2018, there were 715,400 electrician jobs in the country and considering the expected growth rate, the job opportunities will only continue to increase.

However, it's important to consider that many a time, electricians have to work during odd hours i.e., evening or night shift, and also over the weekends.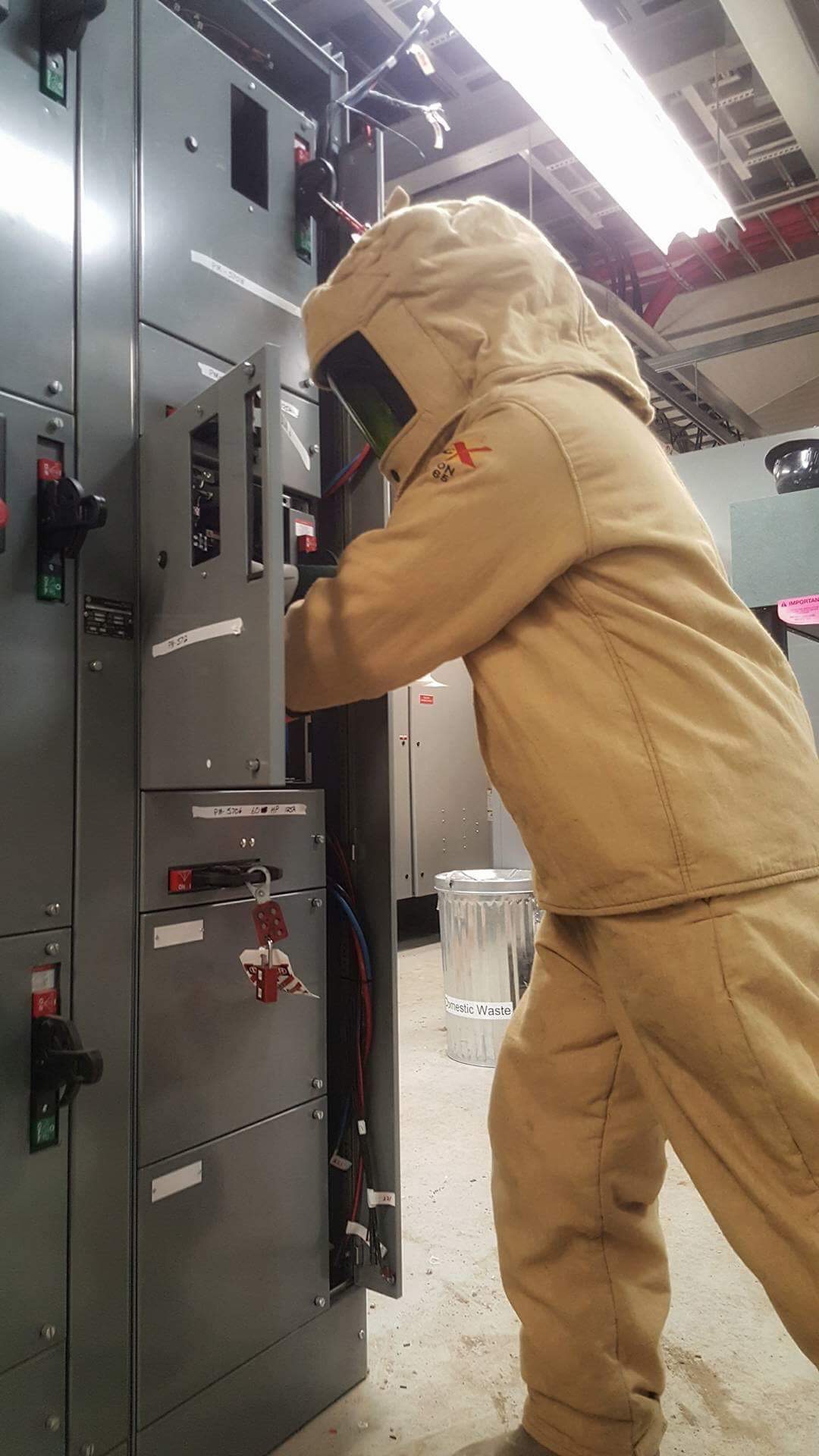 After receiving the appropriate electrician training in Virginia and obtaining the required licenses, you have plenty of lucrative opportunities. 

As of Oct 30, 2019, an electrician can make between $42,132 to $54,606 – the salary typically depends on the electrician's:

Education level
Acquired certifications
Years of experience
Additional skills, etc.
Career Opportunities in Virginia
Considering the growing need for electricians in Virginia, entering this field can lead to a secure job with decent pay. 
Typically, as part of the electrician training in Virginia, you have to become an apprentice to independent contractor or a construction company. 

Similarly, Master Electricians and Journeyman are also hired on permanent or temporary contracts by private, public and governmental bodies. 

Whereas many people also choose to open their own business by securing a contractor license; ideally a Class B license is sufficient for new, independent contractors.

In recent times, our dependency on electricity and the various household items, tools, and equipment it powers has had a significant increase. Electricians are vital for running our homes, offices, cities, and even entire countries smoothly.

Wrap Up
If you are enticed by the many opportunities you will have as an electrician in Virginia, get in touch with us now for more information and we will guide you through the process of getting electrician training in Virginia.


Ready to Get Electrician Training In Virginia?