Electrician Edmonton - Hire An Electrical Company With Confidence
Hey there Edmontonians! Are you looking to hire an electrician in Edmonton that is trustworthy and won't cost you an arm and a leg? If so, then you are in the right place!
Before we continue I'd like to ask you a few questions:
Here at Electrician Information Resource, we are dedicated to ensuring professionalism in the electrical industry. We aim to ensure you don't have another bad experience with an electrician in Edmonton ever again!
By reading through this article, you will be able to identify trustworthy electrical companies in Edmonton that will take care of your needs. The top four that we recommend are based on hours and hours of research and applying our stringent criteria. Rest assured. We've got you covered!
Here's a Quick Menu so you can navigate through this article efficiently based on your needs.
How We Found The Best Electricians in Edmonton
The battle for the top-rated electrician has never been this tuff especially now when consumers are demanding safety, professionalism and affordability. Before you continue reading this article, it is essential to understand how we came up with this list. The following list was compiled after evaluating the following factors:
Number of reviews 
Services offered
Experience of their electricians
Website Standard
Hours of operations
Social media presence and reviews
Hourly rate charged
After-sales services 
Number One Recommended Electrical Company in Edmonton
After hours and hours of research and applying stringent criteria, we'd like to present you with our number one recommended company.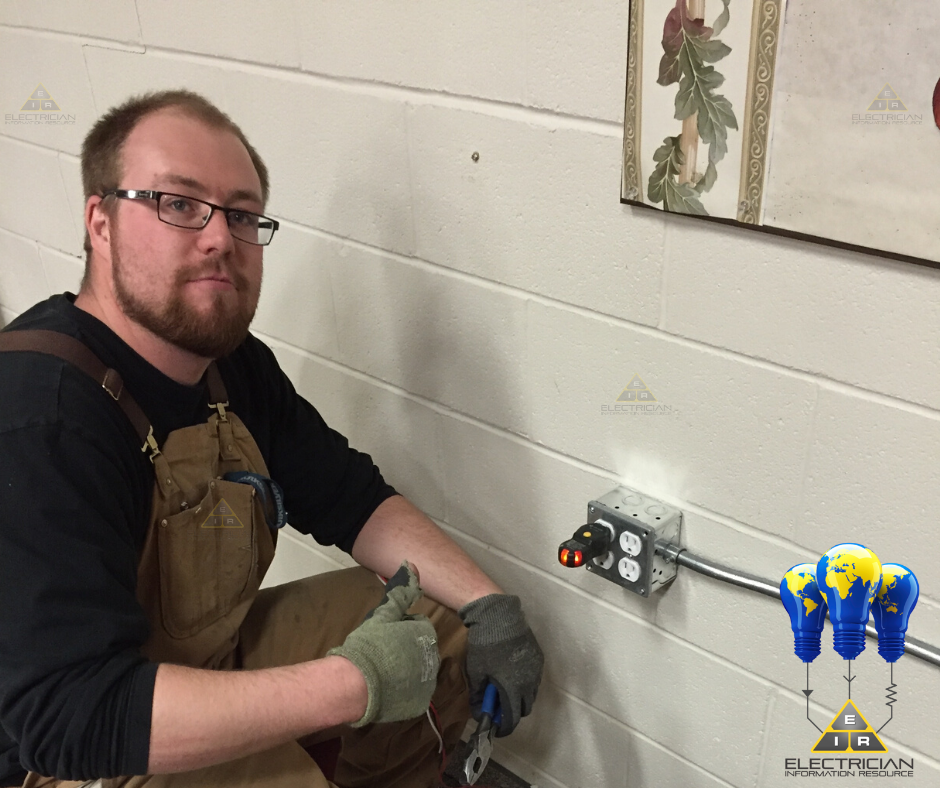 #1 - PROFESSIONAL ELECTRICAL & CONTROLS LTD.
After evaluating the above factors, Professional Electrical & Controls LTD emerges as our number one choice. Several factors have contributed to the company ranking first: 
It has been in operation for more than 26 years with highly skilled electricians 
It has more than 200 reviews online with 99% being 5-star ratings 
The company trusts in their abilities to the extent that it offers a 5-year guarantee for their work done 
Other factors include: 
An active social media page 
A well-optimized website  
Have a standby team in case of an emergency 24/7  
The company offers several services, such as: 
Residential electrical services 
Commercial electrical services 
Emergency electrical services 
Electrical renovation services 
Reviews
The following reviews are sourced from sites such as Google review, Lisa Home stars and Sana our site review: 
Faulty Outlet 
"The company located a faulty outlet that could have electrocuted one of my new tenants. I am glad this did not happen because it could have resulted in a lawsuit!" Lisa  
You Saved my Son! 
"I honestly do not know what to say. I called the company for routine maintenance only for them to identify an electrical hazard that could have killed my son! The socket in my son's bedroom was sparking and being a child, he was trying to play with it. Thank you so much!" Shakira
Got Lost 
"Though I have nothing to complain about, I feel they should be using what's App so that when a customer pings their location, it becomes easy for them to track the house. Overall, I liked your service!" Adam 
The Three Next Best Electrical Companies in Edmonton
Since there are so many companies that specialize in many different areas, we can't simply just offer one company. So the next three that we recommend are to help you find the best company suited for your needs, while being backed by our stringent criteria.
#2 - ROBART ELECTRICAL SERVICES LTD
Second on the list is the Robart Electrical Services LTD. The following factors have contributed to this ranking: 
The company has more than 35 years of electrical experience 
It has an A+ rating 
It is accredited by professional bodies such as Habitat for Humanity in Edmonton and the Alberta Construction Association 
They give their clients free estimates 
Has a 9.6 rating out of 320 reviews online 
Some of the unique attributes of this company are: 
They have explainer videos that are useful and helpful 
This company has a well-known owner, so complaints are adequately addressed 
They have a fully functioning website 
They boast of award-winning electricians 
The company has specialized in commercial and residential services. This makes them experts in the following fields: 
Insurance inspections 
Security lighting 
Panel Upgrades 
Solar system Installation and Design 
Electrical surge protection 
Commercial Renovations 
Reviews
Quick Services 
"The company arrived within 15 minutes as advertised on their website." Robert from St. Albert" 
"I asked for a free quote which was within my budget. Rob was very professional and even offered to give me a discount. I will contact them again!" Anonymous
#3 - Bontech Electric
Bontech electric takes the third position on electrician in Edmonton list. The company was started in around 1996 and is operated by a certified master electrician. The company provides several services to Edmontonians such as: 
Power surge protection 
Emergency lighting and upgrades 
Reviews
"I liked the fact that they know the neighbourhood well and were professional," Anonymous  
"Personally, I did not like their website experience. I think they should improve on this." Jane 
#4 - Proline Electric
Proline electric takes fourth place. The company prides itself on being a family-owned electrical company in Edmonton that provides quality customer service. Factors that enabled the company to rank as the fourth-best include; 
A 98% rating with more than 128 reviews 
The company has highly qualified electricians 
It has an informative website 
They have a payment plan for different clients  
Proline Electric has specialized in residential and construction electrical. As a result, they offer the following services: 
Electrical Repair 
Landscape security lighting 
Interior lighting control 
Ceiling fan installation 
Reviews
Electrical Hazards Eliminated 
"After buying a 50-year-old house, we decided to call Proline electric who sent Adam and Eric over. They identified potential electric hazards that would have burnt our retirement home to the ground. All through the way, they were courteous enough to explain what they were doing and even taught us one or two about electricity. I like these guys!" Anonymous  
Cleaned Up their own Mess 
"This is the first electrical company in Edmonton that cleans up their mess. Normally, electricians just leave the place dirty." Anonymous  
Their Response time is Irritating 
"It took them one hour to return my call. I feel so irritated!" Anonymous  
Looking for Specific Electrical Services in Edmonton?
The following Edmonton electrician reviews are meant to identify the best contractors in the following fields:
Residential Electrician Edmonton
Mr. Electric 
Mr. electric tops the list of residential electricians. The company has specialized in residential and commercial clients and pride themselves on helping customers reduce their electricity bills. It is on this list because of the following reasons:
They provide free estimates to clients 
The company is insured and bonded 
They offer 24/7 emergency services 
Mr. Electric provides the following residential services: 
Bathroom and kitchen lighting 
Installation of motion sensors 
Installation of solar energy systems 
Installation of water heater systems 
Circuit breaker replacement services 
Reviews
Professional  
"I like Nathan, he is a cool guy and very professional." Chris 
Excellent Customer Service 
"I liked the fact that they called after a week to inquire whether my water heater was still working." Anonymous 
"They do not call back when they find a missed call." Anonymous 
Hauer Power Electrical Inc
Hauer power is run by a master electrician with more than 12 years of experience. The company is accredited for having the following values:
Priority on safety  
They have no hidden charges 
They offer free electrical safety inspection 
No truck charges
The company offers the following residential services: 
Light installation 
Lighting repair 
Electrical panel repair 
A/C installation 
Wiring installation 
Wiring repair Generator installation 
Reviews
Excellent Speed 
"The company arrived within 30 minutes after giving them a call." Peter 
Called back in 2 minutes 
"I had accidentally exposed electric wires when renovating my house, and I was afraid the children would play around the wire and get electrocuted. When I called Hauer power, they did not pick up. But called 2 minutes later and arrived 20 minutes after. I will always recommend these guys." Janet 
Commercial Electrician in Edmonton 
True North Electric and Contractor 
True North Electric and Contractors offer commercial and fire alarm installation services. The company aspires to connect and support business in their commercial ventures. It also provides fiber installation services for high-speed internet. The company ranked first in this category because of the following factors:
They offer free estimates to their clients 
They offer customized solutions based on their clients' needs 
All their electricians are certified 
They have an optimized website 
Reviews
Budget-Friendly  
"The company installed a buzzer system in my warehouse. I still cannot believe that their charges did not break my bank account!" Jordan R
Foremost Electrical Services 
Foremost electrical services provide high-quality services to residents in the greater Edmonton area. The company offers both residential and commercial services. It is run by a certified master electrician whose main specialization is providing green electrical solutions and energy audits. It also specializes in commercial projects such as:
Retail units 
Commercial buildings 
Tenant Improvement services 
Electrical maintenance and Repair 
Architectural lighting 
Foremost electrical ranked second when compared to its competitors because: 
It ranked highly when it came to professionalism  
A certified master electrician runs the company 
The owner is directly involved in the management of the business 
It has hundreds of positive reviews online 
Reviews
Affordable 
"The owner was very sympathetic to my course and charged me 10% less when I told him I was yet to be paid." Sharon. W
Car Electrician in Edmonton
Cooper Brothers Auto Electric 
There is something special about family-owned businesses. The founders tend to be more passionate and sympathetic to their clients than corporate-run entities. Cooper brothers top the list as the best. They pride themselves in stocking the best alternators and starters for industrial, automotive and recreational equipment. 
The company offers the following:
Battery Repair and Replacement 
Starters 
Wheel alignment 
DC Motors 
Charging system testing 
AVR testing 
Reviews 
First Class Service 
"Robert and Mark installed brand new tires in a timely and professional manner. They offer first-class service and are very professional." Anonymous
Slow Serve time 
"I would attribute this to the large number of clients they normally serve in a day. It would be nice if they employed one or two people to help them out." Anonymous 
A1 Auto Repair and Electrical
A1 auto repair and electrical boasts of more than 20 years of experience specializing in auto repair and maintenance. They pride themselves in delivering work on time and of excellent quality. The company ranked second because of the positive reviews online and the fact that they only specialize in auto repair. 
A1 Auto offers the following services:
Insurance inspections 
Maintenance and Repair of timing belts 
Repair of steering and suspension parts 
Installation of HID Lights 
Power steering flush 
Blake flush 
Program remote Keys   
Reviews 
Honest Guys 
"These guys are professionals. Most mechanics want to steal from you but not A1. I highly recommend them." Zeke. W
Did Not Understand the bill 
"They changed my bearings and all that and yes, it is working, but I would prefer they just give you a breakdown of costs so you don't feel as if you are paying more than you deserve." Anonymous 
Emergency Electrician in Edmonton
Easy Electric Inc
Easy Electric Inc tops as the best emergency electrician. The company is known for its 24-hour emergency repair services. It serves clients in the following niches:
Residential 
Industrial  
Commercial 
Other factors that resulted in a favorable rating include: 
Hundreds of positive ratings online 
It is affiliated to professional bodies such as the Electrical Registration Agency  
It has a Seal of Trust 
Reviews 
"Won't Let You Down" 
"I called the company at 2 am. By 3 am, I was on the road again." Peter W 
Home Electrician in Edmonton 
Dane Company Electrical Contractors 
Dane company boast of years of experience offering home electrical services in Edmonton. The company was incorporated in 1973 and is family-owned. They provide a wide range of services using three umbrella companies. These fields are:
Residential housing products 
Electrical contracting  
Home security services
Dane company offers the following home electrical services:
Air exchangers 
Rang hoods 
Thermostats 
Bath fans 
Attic ventilators 
Central VAC systems 
Reviews 
Professionalism 
"I give them a high five for the level of professionalism displayed when fixing my VAC system." Marther 
Electrician Reviews in the larger Edmonton Area 
Electrician in North Edmonton: KJ Contracting 
KJ contracting is a one-stop-shop for all your electrical needs. It offers the following services: 
PLC troubleshooting 
Residential contracting 
Industrial services 
Commercial services 
Reviews 
Service Warranty 
"The company has a one-year service warranty and this is really cool." James. W 
Professional 
"These people are professionals. They kept me informed and even helped me understand how to identify potential hazards." Anonymous 
Electrician in West Edmonton: Blue Chip Electrical  
Bluechip electrical has a response rate of 100%. The company specializes in Solar PV installation, residential wiring, commercial wiring, kitchen renovations and light fixture replacements. It prides itself on being a member of the Solar Energy Society of Alberta and a member of Solar Panel Financing.
Reviews 
Kyle the Genius  
"I hired Kyle and his team to renovate my kitchen. After 2 days, the kitchen looked brand as new. I still do not know how they managed to pull this off." Happy Customer 
Affordable 
"Bluechip electrical gave me a reasonable quote. The cost was broken down and this won my trust. I highly recommend these guys." Anonymous 
Return from Electrician in Edmonton to the Electrician Information Resource Homepage