Electrician Trade School in Dallas | Find a Fulfilling Career as an Electrician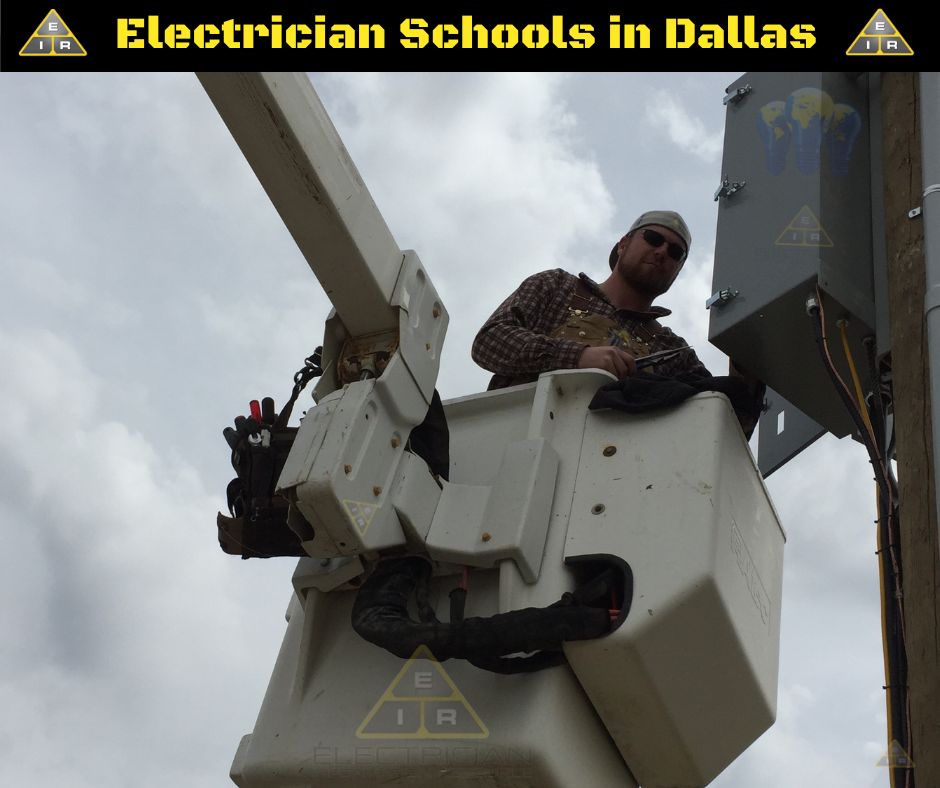 If you're the kind of person who enjoys work that incorporates physical and mental tasks, becoming an electrician could be a rewarding and lifelong career. Attending trade school can open up a world of possibilities. 
The truth is that electricians are in high demand in the United States, and there is a great opportunity to increase the number of job opportunities you receive when you receive formal electrician training. 
Are you interested in pursuing a career as an electrician? Complete the online form to get in touch with local trade schools in Dallas! 
What Is a Trade School?
A trade school, also known as a technical school or vocational school, is an educational institution that teaches aspiring electricians the technical skills they need to succeed in a faced-paced working environment.
Instead of a degree, you will be issued a certificate. This can go on your resume to show potential employers that you have received the relevant training and are prepared for your journey as an apprentice. 
What Are the Requirements for Becoming an Electrician in Texas? 
If you want to pursue a career in electrical technology, you must be at least 18 years old. You will also need to complete a minimum of 8,000 hours of work experience under a qualified master electrician before you can sit for the Journeyman Certification Test. 
Electrician schools will prepare you for the working world as you begin your on-the-job experience, equipping you with the knowledge you need to work as an apprentice. 
You will get to practice working with single and three-phase systems and learn how to use the tools you'll need when working in a residential, commercial, or industrial setting. 
What Can You Expect to Learn in Electrician Schools in Dallas, TX?
Electrician trade schools will equip you with everything you need to start working as an apprentice. You'll learn the following: 
Electrical theory – the fundamentals, such as what voltage, current, and resistance are 
Mathematics – including load calculations and more 
Electrical controls – how they work 
Field and shop safety – preventing injury and understanding electrical safety 
Motors – what they are and how they work 
Electrical wiring 
The Benefits of Receiving Electrician Schooling in Dallas 
Electricians have a very important job. With most of our devices, systems, machinery, and production plants operating thanks to electricity, there will always be a need for electricians. 
However, this also means that many people are pursuing this career choice, so if you want to stand out from the crowd, you'll need to focus on your education. 
Attending an electrician school will give you the advantage you need to be hired by a reputable company to gain the experience you need to become a successful electrician. 
Instead of spending thousands of dollars on a four-year college degree, you can complete your training in just one to two years and get out into the working world to pursue a career as a skilled worker in a sought-after trade. 
Who Should Attend Electrician Trade Schools in Dallas, TX?
We highly recommend enrolling at an electrician school if you: 
Connect with Local Electrician Schools in Dallas, TX Today! 
If you're ready to pursue a lifelong career as an electrician or learn electrical skills, you'll need to find an electrical trade school. You can get in touch with a range of electrician schools to fulfill your dream of becoming an electrician. 
To get started, simply complete the online form below!