Electrical Training For a Career
Electricians are specialized in all areas of electricity and electrical devices. They are equipped to install, maintain wiring and repair any electrical problems that may arise.

For a person to become good in this field, training is crucial. Electrical training at a trade school is meant to sharpen your skill, as well as to teach you everything you need to know to pass your electrician licensing exam.

The job is extremely dangerous, so extensive training is required to ensure you are qualified for the job. Electricity is risky, and one small problem can lead to catastrophic results.
There are many institutions – both online and off – that offer training courses in the various fields that electricians can choose to specialize in. You may specialize in electrical automotive wiring, ships, airplanes or even basic home installations.
The courses offered train the pupils in electrical maintenance, safety procedures and power systems studies. The training covers both theory and lab work.
Lab work is valuable because of the hands-on nature of the job. It also aims at sharpening the skills of a person. This career requires dexterity and keenness. Hands-on training is vitally important and that is why electricians are also required to work as an apprentice before fully qualifying to work unsupervised.
As a student, you will be guided and supervised by professionals throughout the duration of the course. Assessment is done on both theory and lab work. You will be required to do regular tasks in the equipment labs to help with your training. In most cases, the instructors have many years of practical experience in the field.
Choosing an Institution
Which trade school you choose to intend will depend on your location. Obviously you want one close to where you live, unless you don't mind relocating.
On the other hand, you can take courses online. There are many accredited online schools these days. Online electrician training is just as respected as an on campus school.
The biggest difference with an online school is that you have to be diligent with your studies on your own. You won't have an instructor hanging over your shoulder.
Of course, help is just a phone call or a few clicks away, but it does take more self-discipline. Another difference is the hands-on training. Most schools will sent you the equipment you need for the lab portions, or tell you where you can buy the things you need.
What's Included in Electrical Training?

The subject areas that are covered by the courses are all basically the same, from one institution to another. You will learn all about electrical power, electrical safety, electrical fundamentals, circuit breaker maintenance and electrical standards.
For specialized electrical training, you will have to take extra courses focused on the topic, or in the field you wish to specialize in.
The duration for the whole course whether you are learning at a trade school or online, depends on the comprehensiveness of the course. Specialized and advanced training will take more time.
What Does Electrical Training Cost?

The costs from one institution to another are also basically the same. Online courses are generally much cheaper, because you aren't taking up any space in the classroom and you aren't using the school's lab equipment.
You also save money because you don't have to pay for travel expenses, parking, lunches in the cafeteria, and all the other costs that go with attending a physical school.
There are plenty of financial assistance programs you may qualify for to help offset the cost. In many jurisdictions discounts and other incentives are given when a trade is in particularly high demand.
Obtaining your electrical training as an apprentice is cheaper, plus you get paid while you learn. You still have to take the classroom training – which you will have to pay for yourself, but the classroom hours are less if you are enrolled in an apprenticeship program.
Electrician Trade Schools

Training at an electrician trade school, especially online, is the ideal solution if you are planning to switch careers. For example, if you are tired of your current job, you could take electrical training online, in your spare time.
Once you complete your training, you are qualified to write the final electrician exam. If you pass, you can start handing out your resumes.
Keep in mind, most employers will want you to prove yourself, and may hire you as an apprenticeship for a few years, first. Once they are satisfied with your work, you will be allowed to work independently.
If owning your own business is something you have always dreamed of, electrical training may just be the ticket. You can set your own hours, your own prices and you are never stuck in the same place.
Running a business is not all fun and games, though. To be successful, you may want to take a few business courses to learn the ins and outs of being an electrical contractor.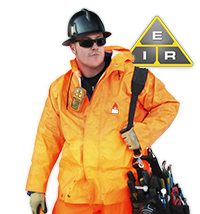 Return to the Electrician Information Resource homepage to explore more topics.