Electrician Schools in Texas: Starting Your Professional Journey 
Numerous electrician schools in Texas have been set up to cater to the ever-increasing demand for electricians.  According to a 2015 Texas Labor Market report, the current construction boom has significantly impacted the demand for electricians which stands at 27%. This will be maintained until the year 2024. In the meanwhile, senior electricians are earning a yearly wage of $104,670. 
When compared to other occupations, electricians have a more comfortable lifestyle: 
Electrical Engineers: $104,670 

Electrical Powerhouse and Substation Repairers: $64,050 

Plumbers: $31,940 

Carpenters: $39,860 

Carpet Installers: $37,110 

Food Batch Makers: $27,150 
To enrol in an accredited electrician school in Texas and start your professional journey, fill in your details below and we will connect you to the best electrical school near you. 
Characteristics of Good Electrician Schools in Texas 
A good electrical school can either build or destroy your career. Imagine having to study for 24 months only for your diploma to be revoked because it was awarded by an unlicensed institution. This is the kind of news that gives you a heart attack. The following characteristics will help you identify the best electrician schools in Texas: 

Has a Suitable Class Size 
An electrical school should make it possible for the student to interact with the teacher. The best electrician schools in Texas are those that have a small class size. The best way of analyzing a class size is to ask the school to allow you to attend a few class sessions so you can feel and see if the interaction between the teacher and student is optimal. 

The School Is Accredited 
One characteristic of every good school in the world is that it must be accredited. If it is an electrical school then it must be accredited by an electrical body such as the US Department of Education. Apart from the fact that your diploma or degree will not be revoked, another advantage of enrolling in an accredited institution is that you get Financial AID to complete your degree. 

It has an Apprenticeship Program 
One of the requirements of becoming a journeyman is that your electrician training in Texas must consist of at least 8,000 hours of work experience. Without this, the Texas Department of Licensing and Regulation will not award you with a Journeyman license.  It is for this reason that the best electrician schools in Texas should have an apprenticeship program. 

It Has a High Completion Rate
Electrician schools that have a low completion rate should give you a reason to worry. Low completion rates mean that previous students were dissatisfied with the school and opted to drop out. It is also good to get in touch with alumni students who will enlighten you more about the school. 

Electrician Demand in Texas 
Electrician demand is projected to grow until the year 2024 at a rate of 27%. It will then begin to decline and rise again as old electricians retire. Electrician wages are determined by demand in your local area, your level of electrical training and industry. To start your professional journey, fill in your details below and we will connect you to the best electrician schools in Texas.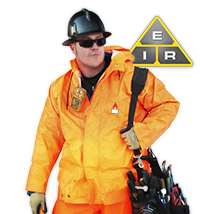 Return to the Electrician Information Resource homepage to explore more topics.